Too Long...
Well it's been way to long since I last posted. Let's just face it...I'm a slacker when it comes to stuff like this....
So let me just put up my latest yummies and maybe I will be a better blogger later!!!
The Irish Hiking Scarf WIP....I'm using Mmmmmmmmmmmalabrigo in Pollen....I LOVE this stuff. I think I'm going to make a light Pink one for my Sissie for her Birthday.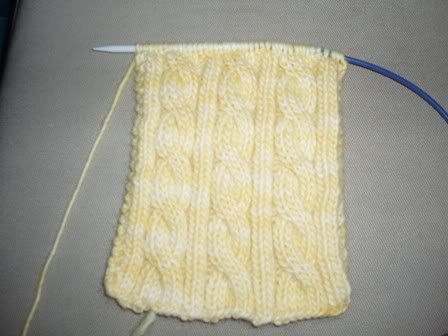 And here is my latest knitpicks stash :)